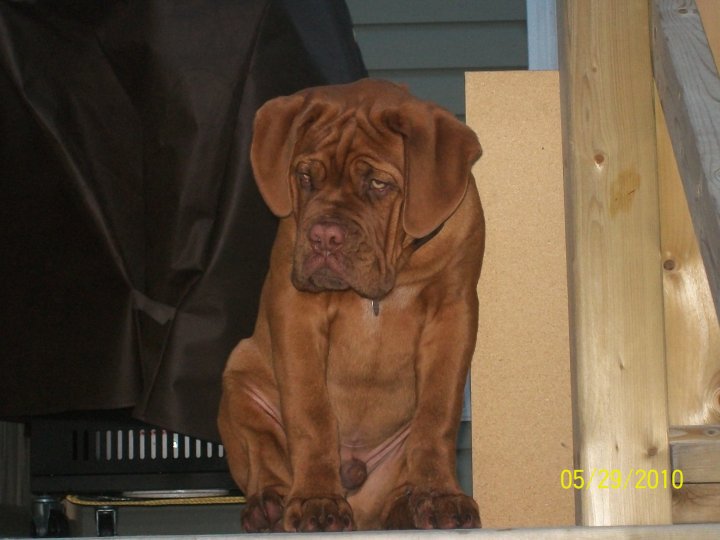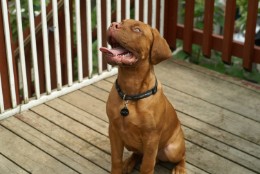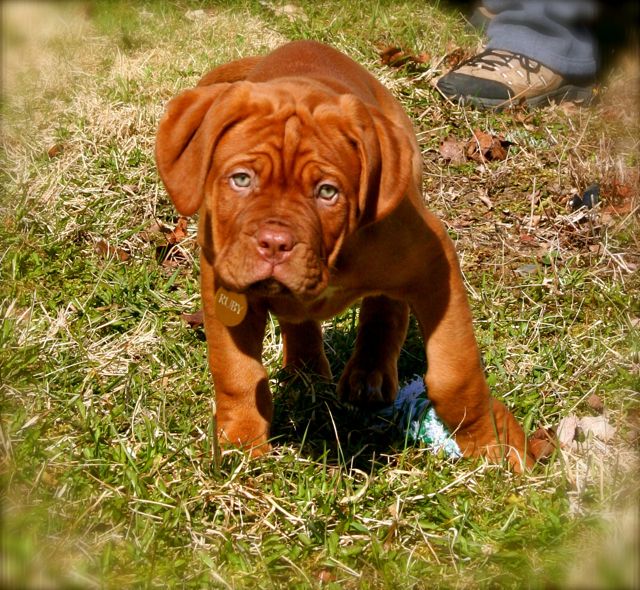 This is Ruby. Isn't she gorgeous?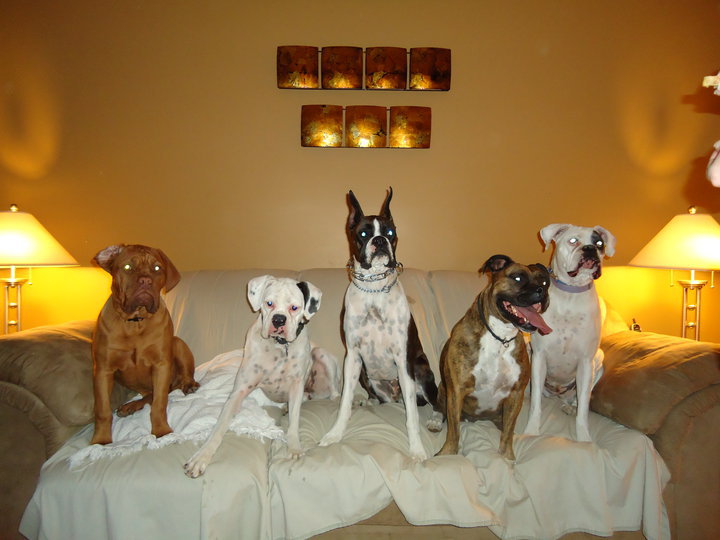 Lucy (5 months old) and her friends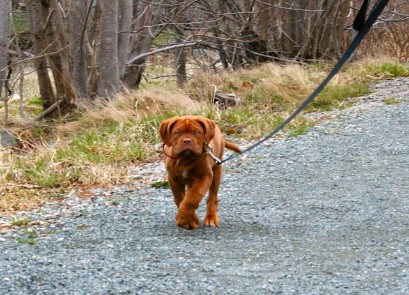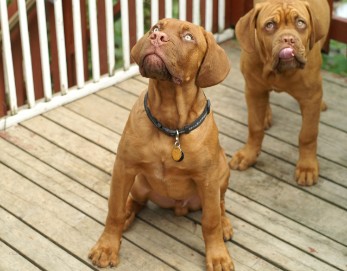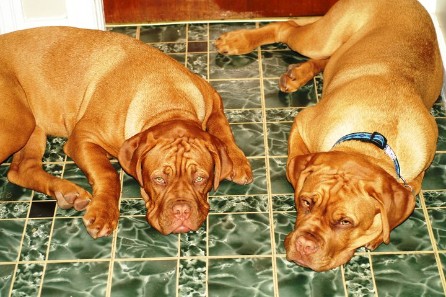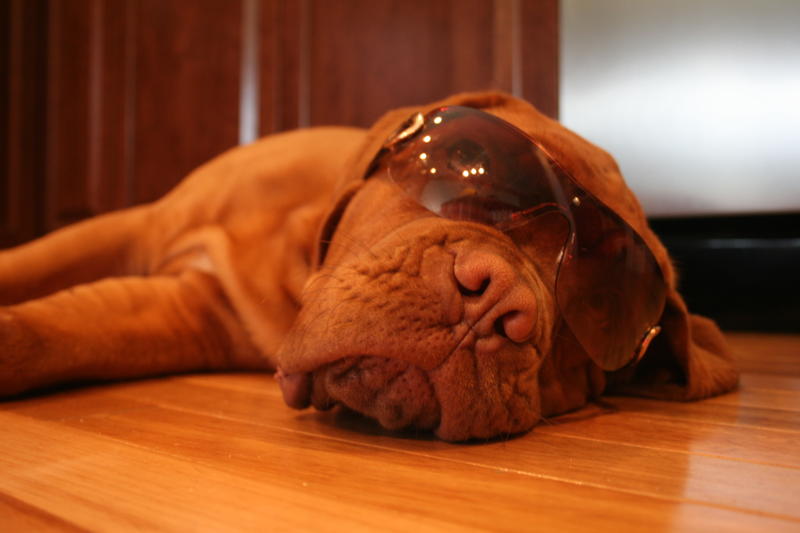 Kyle training Bruin to give his paw. Great job Kyle!
(The video above was submitted by Bruin's owner)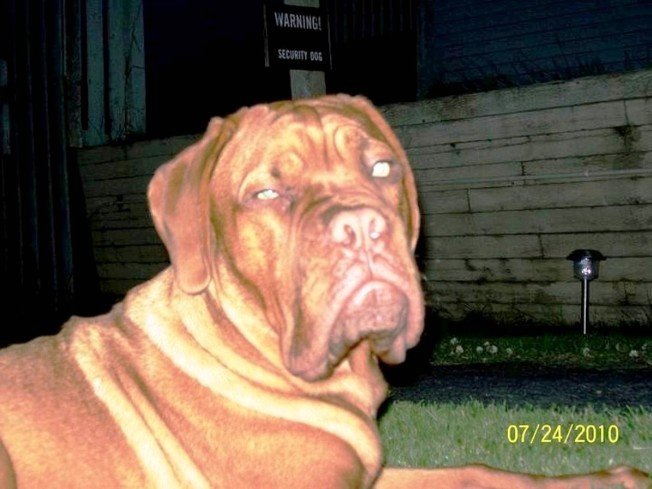 Bruin
Note the sign just above Bruin's head....and he even made a serious face to go along with it :)


Lucy & her new best pal Mika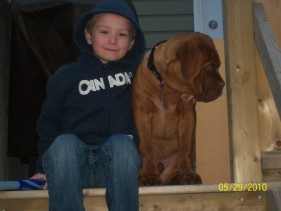 This handsome dogue is Bruin sitting with his handsome owner Kyle
Sweet little Lincoln sharing his bone with me
Ludo vs the smelly Aloe Leaf!
(The video above was submitted by Ludo's owner)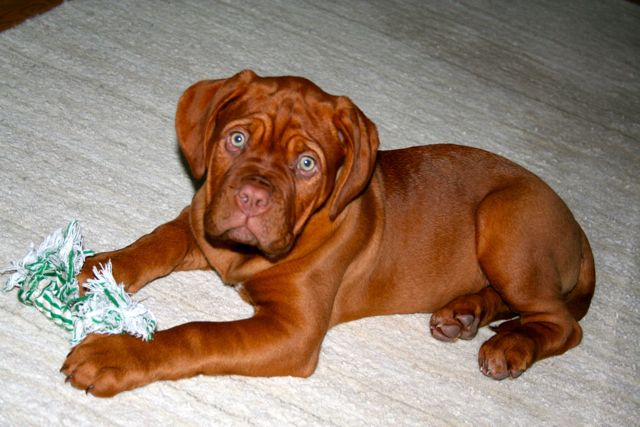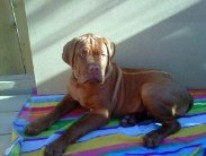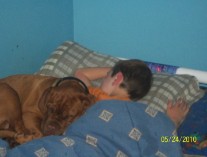 Bruin bonding with his new master Kyle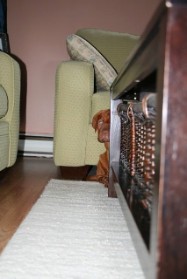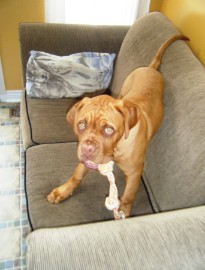 Romeo hangin' out at his new home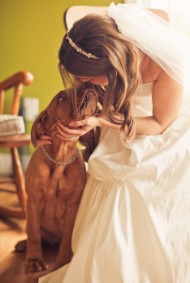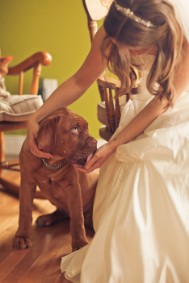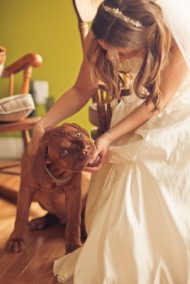 Ludo's new mommy & daddy recently tied the knot and adorable Ludo, being a good little dogue, posed with his mom so the photographer could take these beautiful photos