Welcome to our site! We're so happy you found us!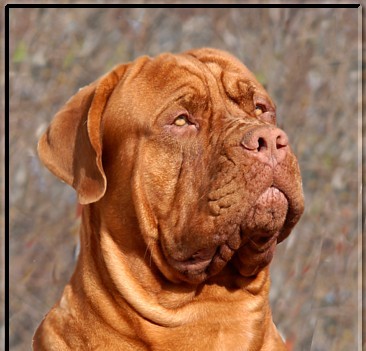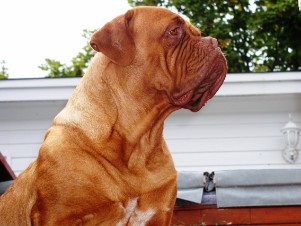 Our Dogues are our family and our puppies are raised in our home, not in a kennel or a barn. Any person lucky enough to have a Dogue de Bordeaux in their life
is a very fortunate person indeed!
All of the puppies pictured on this page, as well as in Picture Galleries One & Two, are from Trouble and Lookout's first litter whelped on January 28th, 2010. All of the puppies pictured in Picture Gallery Three are from Trouble and Lookout's second litter whelped on May 16th, 2011.
Pictures on this website may not be reproduced without express consent from Gone To The Dogues de Bordeaux
The one absolutely unselfish friend that anyone can have in this selfish world, the one that never deserts him, the one that never proves ungrateful or treacherous, is a dog. A dog stands by its master in prosperity and poverty, in health and sickness. A dog will sleep on the cold ground where the wintry winds blow and the snow drives fiercely, if only to be near its master's side. A dog will kiss the hand that has no food to offer, will lick the wounds that its master encounters from the roughness of the world. A dog will guard the sleep of its pauper master as if its master were a prince. When all other friends desert, a dog remains. When riches take wing and reputations fall to pieces, a dog is as constant in its love as the sun in its journey through the heavens ....... adapted from unknown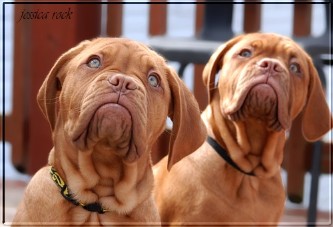 Bella Gonnabe
Bella and Gonnabe, sisters. Gonnabe was the first born female and the first born puppy from our first litter ♥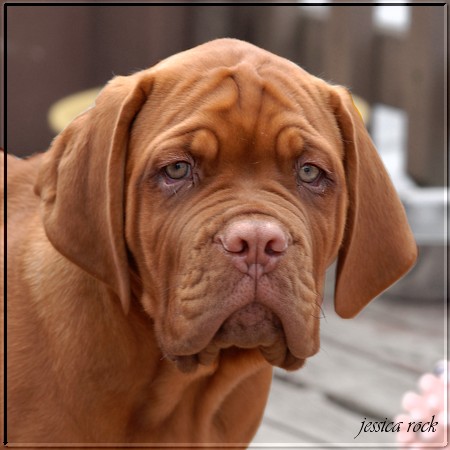 Our boy O-My-J!
O-My-J was the first born male from Trouble and Lookout's first litter and at 12 weeks he weighed 37 pounds!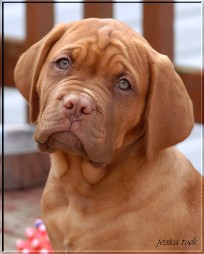 Amber
Our girl Amber. She has the sweetest personality ♥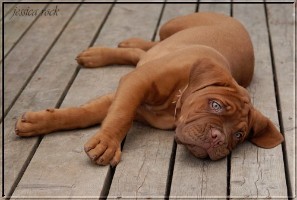 Little Red
This is our beautiful girl Red, who is the most perfect little Dogue. In this picture she's just relaxing on our back deck ♥